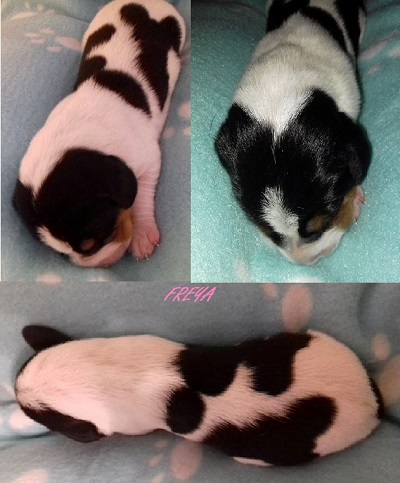 Freya je naše druhá fenečka a na svět šla jako páté štěňátko. Narodila se v 08:17 hod s váhou 450 g. Freya má flíčky na zádech, jak fleky od inkoustu. Krásně prospívá a byla druhým nejtěžším štěňátkem…a ne a ne toho Franklina dohnat.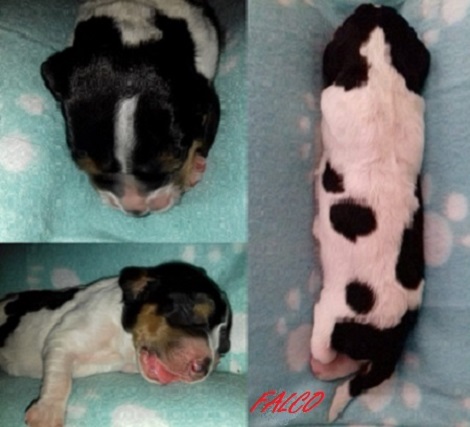 Šesté štěně se narodilo v 09:18 hod s váhou 407 g. Je to drobeček, který je ochotný pro mlíčko od maminky i přes bráchu nebo ségru skočit. Je to bojovník a jmenuje se Falco. Je barevně podobný Freye, jen místo jedné kapky od inkoustu na levém boku má hned tři flíčky jako tečky.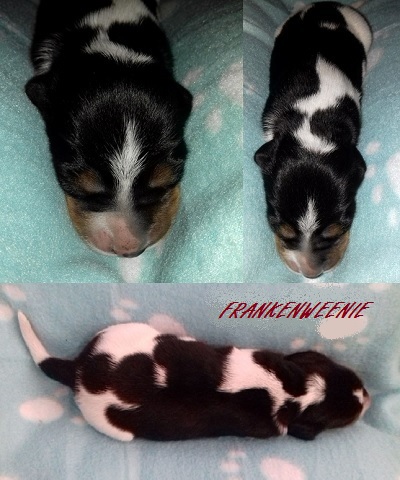 Během porodu nevyšla jedna placenta a já jsem se strachovala, aby to fence nějak neublížilo. Jelo se na veterinu. Mé předsevzetí během březosti feny bylo, aby všichni byli zdraví (a Coffee je moje <3). Na veterině doktor dle ultrazvuku zjistil, že je na řadě další štěňátko. Je to Frankenweenie. Narodil se jako nejmenší s váhou 395g v 11:15 hod, již ale některé své sourozence s váhou předběhl.